No more Bengal History Week in East London
The end of an era and, hopefully, the beginning of another
History is powerful. As such, it generates both empowered and disempowered people. Studying history equips one with the conceptual and critical interpreting tools and evidence (and how to find evidence) to examine and analyse past narratives, engage in reinterpretation, draw new conclusions and learn lessons for the future.

Some groups are more privileged than others, which results in different levels of historical knowledge within different groups, creating opportunities for history-based domination and subordination in society and enabling one group to oppress another. Conversely, history can also make people's liberation – imprisoned by past interpretations – possible.

Growing up and living in London, we, a group of friends from a Bangladeshi background, felt disempowered and dominated by the various dominant historical narratives in circulation and the practical implications experienced. Our Diaspora Bangladeshi society in the UK was also too polarised and mostly understood history from politicised perspectives, and what they knew mainly was borrowed history. As we felt powerless, we were compelled to do something to find a solution and reverse the pathetic situation.
Our aim was not to create new domination or reverse oppression but to help equalise the powers of history across all communities and reduce the potential of one group utilising history to commit something wrong against another. We also wanted more people to enjoy the pleasure of learning about the past and benefit from drawing their own lessons from history. So, non-politicised, fact-based, objective history was our top priority. And this is what we have tried to achieve in all the things we have done with fearlessness and consistency.

Brick Lane Circle started the annual Bengal History Week in London in 2010. Since then, every October, discussions on diverse topics have been held in various venues in the London Borough of Tower Hamlets, the home of the largest concentration of Bangladeshi origin people in the UK. In total, we have delivered twelve annual Bengal History Weeks and covered various topics (https://bricklanecircle.org/bengal-history-week/).

We were fortunate that so many academics, researchers, historians, PhD students and experts in the field gave their time free and enthusiastically to deliver seminars at Brick Lane Circle, mostly at physical venues but a few on Zoom during the pandemic. As such, and because we often received free-of-charge venues for our events at Rich Mix Centre, Brady Arts Centre and Kobi Nazrul Centre, the annual programme's cost has also been minimal. Our main cost involved paying for refreshments and hiring the Idea Store Whitechapel. The total cost of running the yearly Bengal History Week (on average around nine days) has been £300-£500, which we paid for from our pockets, except on one occasion when we received a grant of five hundred pounds from the East End Community Foundation and a few other times some donations from the participants. Dr Georgie Wemyss and Nick Robins have run East India Company Walks with Brick Lane Circle nearly every year since 2008, most as part of the Bengal History Week programmes. They did these voluntarily, and, over the years, hundreds of people joined these walks on sunny and cloudy days and when it was drizzling and cold.

Within the Bangladeshi community in East London, the UK, Bangladesh and the Diaspora, there is now more awareness of the importance of objective, fact-based and critical engagement with history. More people are also studying historical topics and writing quality papers and books on our past. We believe Brick Lane Circle has also made a small contribution in this regard. In addition to the annual Bengal History Week, we organised conferences, special occasion events and projects covering historical topics. In total, we have delivered more than one hundred and fifty discussion sessions on various topics in history since we formally started Brick Lane Circle's events in January 2007.

Our members' backgrounds are not history, nor are we historians. We come from a background in IT, Economics, Community Work, factory work, cabbing, NHS and politics/philosophy studies. Our aim was not to teach people history but to encourage self-learning by introducing as many different topics as possible and generating broad interest in learning history relevant to Bangladeshis. We hoped to make a small contribution in helping to generate many independent interpretations of important historical topics and getting people to use evidence and critical thinking to engage with each other to refine and improve their understanding of history. And through this process, to leave behind the politicised and borrowed history that has infected our community for too long.

We aimed to cover many different topics during the annual Bengal History Week without any particular theme. But every now and then, we were advised by some people to run theme-based events. So, we tried to organise one for Bengal History Week 2022 under the theme 'From Pala to Bangla', but unfortunately, we could not find any speakers. So, we have decided that rather than continue with the same style of Bengal History Week as before, it would be good to move away and leave space for others to enter. Hopefully, new people will bring new dynamics, interests and methods concerning learning and sharing our history.

Brick Lane Circle does not plan to end its work on history completely. We will not organise a dedicated history week anymore but focus on running projects on history, such as the one we are currently delivering called 'East India Company Spice War Stories Project'. When we come across potential speakers with relevant expertise and interest in speaking at Brick Lane Circle, we will organise occasional seminars and conferences on various topics, including history.

We want to thank everyone – too many for mentioning by individual names, but their names are on the list of seminars they delivered – for all the support, time and resources they provided to our discussion on history. The knowledge they shared with us and all those who attended our events, no doubt, have made a difference to our Bangladeshi community and people in East London in general and beyond. And the process has inspired more interest in history learning and widened our knowledge of the sources of information and potential topics with historical importance that could be the focus of our study. We also thank those institutions that gave us free or discounted spaces to hold our events and those who opened doors for us to make it possible for what we have achieved so far. Last but not least, our special thanks go to all those who attended our events, joined the discussion and promoted Brick Lane Circle's projects and activities.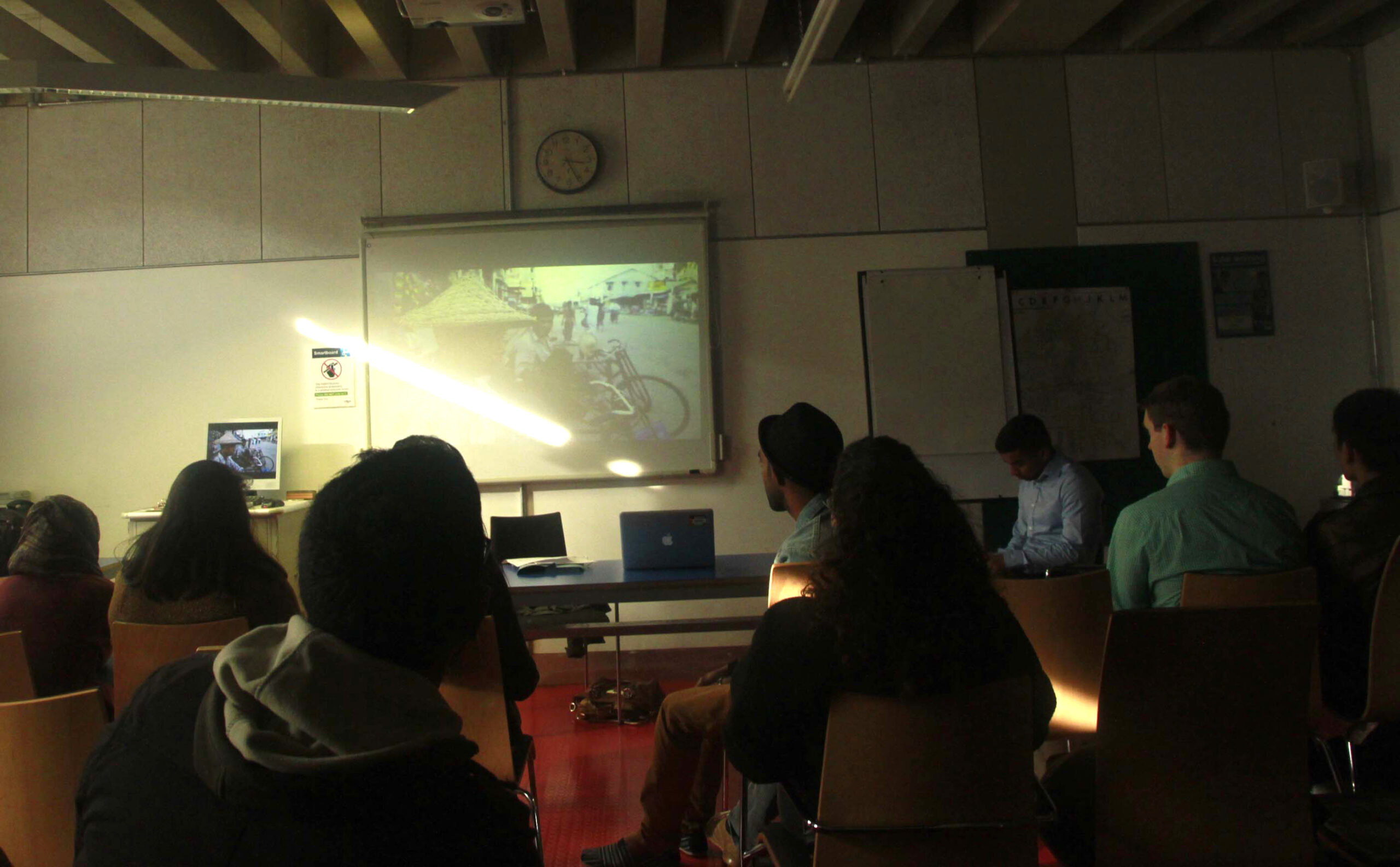 History events at Brick Lane Circle
Writings about Brick Lane during the last100 Years: Academic and Literary Perspectives – By John Eade
Battle of Plassey (23 June 1757): the context and immediate impact of the British conquest of Bengal – By Dr Muhammad Ahmedullah
Migration from Bangladesh to Spain, class, adventure and danger – By Benjamin Zeitlyn
Partition and South Asia's Diaspora – By Dr Joya Chatterji
Invisible Empire and East India Company Dockside – By Dr Georgie Wemyss
East India Company Walk: the City of London and the West End – By Nick Robins
Muslim Rule in Bengal (1204-1757) – By Mojlum Khan
Bengal Muslim Identity: Mapping Changing Perspectives – By Dr Ferhana Hashem
Tea for the Raj: A History of Tea in Assam and Sylhet – By Roy Moxham
Evolution of Architectural practice in Bangladesh – By Hafizul Hasan
Celebrating Bangla – past and future – By Dr Hanne -Ruth Thompson
Engladesh – screening of photo documentary exploring the impact of migration to Britain on Sylhet – By Photojournalist Sam Strickland
Military techniques and the organisation of state in 17th Century Britain and Bengal – By Dr Jon E. Wilson
The Battle of Plassey: the context and the decisive impact of Mir Jafar's betrayal – By Dr Muhammad Ahmedullah
Popular perceptions versus authoritative constructions of Plassey – By Dr Tasleem Shakur
Imperial Corporation: The legacy of the East India Company in Britain and Bengal – By Nick Robins.
Palashi Forgotten: Silencing the past and 21st century Britishness – By Dr Georgie Wemyss.
Long-run economic effects of the British impact on Bengal – By Professor Mushtaq Khan
Ambassador Thomas Roe and Emperor Jahangir: the early East India Company's relationship with India – By Arifa Hafiz.
The East India Company in London – By Dr Margaret Makepeace
Globalisation 18th century-style: the East India Company's trading network – By Nick Robins
The Free Market legacies of the East India Company and its relevance to contemporary Bangladesh – By Professor Mushtaq Khan
The beginnings of British rule in Bengal – By Dr Jon E. Wilson
Bangladesh: Partitions, Nationalisms and Legacies for State-Building – By Professor Mushtaq Khan
Cataloguing the Clive papers in the British Library – By Marie‐Claire Wyatt
Placing the Great Bengal Famine in the Global Context – By Madhusree Mukerjee
The great Bengal famine of 1770: new perspectives – By Dr Tirthankar Roy
Monsoon traders: the maritime world of the East India Company – By Dr Robert Blyth
Tea: dividing politics, uniting heritage – By Ruhana Ali
An introductory account of the early Portuguese community in Bengal – By Dr M Ahmedullah
Decoding the East India Company (EIC) Army: A Brief Introduction – By Imran Jamal.
Master of empathy: how Tagore's experience of rural East Bengal in the 1890s made him a master of prose as well as poetry – By William Radice
The Biharis: A history of the Urdu-speaking migrant community in Bangladesh – By Ruhul Abidin
Muslin: The famous textile from Bengal – By Professor Dr Sharif Uddin Ahmed
How can we apply critical thinking to understand 1971? – By Sarmila Bose
Rohingya refugees from Myanmar in Bangladesh: repatriation, resistance and survival – By Shapan Adnan
Destruction of the Ramu Buddhist temples: The state and ethnoreligious communalism – By Shapan Adnan
Writing plays in Bengali in the Diaspora: My Experiences – By Ketaki Kushari Dyson
A Comparative Study: History and Development of Bangla Drama in Bangladesh and the UK – By Dr Nazneen Ahmed and Dr M Ahmedullah
Rokeya Sakhawat Hossein (1880-1932) – Breaking the Barriers – By Shaheen Westcombe MBE with Claudia Jazz Hayley and Showmi Das of the Rokeya Project.
The Failure of the Pakistan experiment in East Pakistan: Economic Growth and Political Crisis 1947-71 – By Professor Mushtaq Khan.
A pictorial presentation of historical Muslim buildings and sights of Bangladesh -By Dr M Ahmedullah
Failure of the Pakistan experiment in East Pakistan: Economic Growth and Political Crisis 1947-71 – By Professor Mushtaq Khan
Rohingya: A Human Story – short film and presentation – By speakers from Restless Beings
Never ignore your mother tongue Bangla, the goddess: Bangla as the jatiya language for the Bengal Muslims (the 1880s-1940s) – By Epsita Halder
Keshab Chandra Sen: The International Life of Bengal's Forgotten Prophet – By Dr John Stevens
Bengali doctors, the legacy of Empire, the staffing of the NHS and the development of British general practice (1948 – 1983) – By Julian Simpson
The Pals and Their Role in the Sanskritisation of Bengal – By Dr M. Abdul Mu'min Chowdhury
Transnationalism and British Bangladeshi politics in the UK 1971-2011 – By Ehtashamul Haque
The future that did not happen on the Bangladesh / India Border – By Delwar Hussain
Begum Zubeda Khatun Choudhury's contribution to bringing Sylhet into East Pakistan by 1947 Referendum – By Dewan Ahmed Rafi Choudhury
The Roots of Political Conflict in the Chittagong Hill Tracts of Bangladesh – By Shapan Adnan
Muhammad Ali Goes East: Bangladesh I Love You – A documentary film made in 1978, which records Muhammad Ali's tour of Bangladesh following his defeat in 1977 by Leon Spinks. Directed by Reginald Massey
Rabindranath and Jibanananda Re-born – By Joe Winter
Migration from the Bengal delta to Britain – recovering the less known as well as recording the well-known – By John Eade
Rahimunnesa (1763-1800) and Dilwar Husayn Ahmad (1840-1913): two Great Bengali Scholars – By Muhammad Mojlum Khan
Desh bidesh revisited: An exploration of the British Bangladeshi social field – By Benjamin Zeitlyn
The Centenary of Tagore's Nobel Prize and his Relevance to Today – By Xiaoyu Zhang (Bristi)
A fully staged reading performance of Tagore's The Post Office – Translated by William Radice, Directed by Valerie Doulton
Short performance on "Fabrics of slavery" – By Rez Kabir, Mustak Chowdhury and others
The East India Company: commodities, conquest and corruption – By Nick Robins
History, theory and practice: contemporary trends in scholarship on Bengal, and its implications for academia more broadly – By John Stevens
The journey of ethnicity and religiosity amongst the east end Bangladeshis: a comparison between two generations – By Fatima Rajina
Untold stories: the hidden history of Lascars – By Heloise Finch-Boyer (Curator) and Tracey Weller (Archive Learning Officer)
Never alone, the Mughals, the Marathas & the East India Company in 1764 – By Dr Jon Wilson
Cinema in Bengal and the subject of "folk" performances: 1940 -1980 – By Priyanka Basu
The East India Company's seizure of Bengal and how this led to the Great Bengal Famine of 1770 – By Roy Moxham
Contemporary growth challenges in Bangladesh: the challenge of building organisational capacity – By Professor Mushtaq Khan
Changing Meanings of Rice – Famine, Food Campaign and Cultural Response to Politics of Poverty: Bengal 1945-59 – By Shanjukta Ghosh
Contested Histories and Nationalisms: The Crisis of Contemporary Bangladesh – By Professor Mushtaq Khan
Michael Madhusudan Dutt: The people's playwright – By Sharmeen Haque
The Rise and Fall of the Portuguese in Mughal Bengal – By Robert Ivermee
British-Islamic Identity: Third-Generation Bangladeshis from East London – By Dr Aminul Hoque
Gandhi and Bengal – By William Rhind
Whatever Happened to the East India Company? – by Roger Williams
The Guardian & Times coverage of the late President Ziaur Rahman's life (1971-1981) – By Ehtesham Haque
The British Empire in Fiji and its Legacy: Indian Indentured Labourers, Exile and Modern-Day Multiculturalism – By Dr Satish Rai
'The Historian's Craft' Revisited – By Dr. Layli Uddin
Studying the Sultanate period in Bengal (1203-1576) – By Muhammad Mojlum Khan
'Citizens' or 'Aliens'? Lascar settlement in Britain (1900-1946) – By Naina Manjrekar
Mental Maps of Pre-Colonial Bengal – By Dr Richard David William
Migration Plan and its Influence on Integration Strategic among Bangladeshi Migrants in Italy: A first glance at the data – By Valeria Giannuzzi
'Omitted due to insignificance': the significance of autobiography in archiving colonial theatre histories: the case of Nati Binodini – By Dr Priyanka Basu
The first voyage of the East India Company under Captain James Lancaster (1601-3) and Edmund Scot's 'A Discourse of Java, and of the first English Factory there, with divers Indian, English, and Dutch Occurrences' (1602-5) – By Dr Muhammad Ahmedullah
Historical evolution of the East London Mosque – By Professor Humayun Ansar OBE
Changing culture of British Bengali marriages – By Salam Jones
Marriage-related stressors & mental health – By Dr Sidrah Muntaha
Readings from The Spectral Wound. Sexual Violence, Public Memories and the Bangladesh War of 1971 – By Dr Nayanika Mookherjee
Muslim roots of Bengal Marxism – By Shahnawaz Ali Raihan
Connecting civilizations: Greek influence on Natyasastra – By Sohini Roychowdhury
The Rohingya exodus: causes and consequences – By Dr Shapan Adnan
National identity and state formation: challenges for Bangladesh – By Professor Mushtaq Khan
Australianama: Bengali sufi poetry in the Australian outback – By Dr Samia Khatun
Maps of the 'Muslim Invasion': Bhashani and the Char Muslims of Assam – By Dr Layli Uddin
Sylhet Opting for East Bengal in 1947 Referendum – Revisiting the Radcliffe Line – By Murad Qureshi
The Proliferation of a Bengali Cultural Scene in East London (1960s-1980s) – By Faridha Karim
Muslim Literary Modernity in Colonial Bengal – By Shahnawaz Ali Raihan
The Boses of Bengal: The Long History of Migration, Collaboration and Rebellion – By Dr Sarmila Bose
Latitude Sailing and Incredible Stories from the First Twelve Voyages of the East India Company – By Dr Muhammad Ahmedullah
Salacious Songs: How a Bengali Dance Went "Viral" in the Nineteenth Century – By Dr Richard Williams
Safeguarding Islam in Modern Times: Politics, Piety and Hefajat-I- Islam in Bangladesh – By Khandaker MA Raquib
"Bottles of the Juice of Limons": Surviving Scurvy and the First East India Company Voyage – By Dr Rosita Aiesha
Vizagapatam and an 18th Century Workbox – By Charlotte Hopkins
Re-discovering my creative self through the journey of Bengal Muslin fabrics in the 17th to 19th century in Britain – By Lucky Hossain
Invisible women: Indian women and the East India Company – By Sharmen Haque
The Bhodrolok Terrorists – Why Bengal produces Gentlefolk revolutionaries and terrorists – By Bhaskar Dasgupta
Bengal Shadows (A video documentary on the great Bengal Famine) – By Joy Banerjee & Partho Bhattacharya
Reimagining the Victorian East End: Islam, Lascar Seafarers and Subaltern Histories – By Shahida Rahman and Dr Nazneen Ahmed
Bengali Pundits, the British and the Artificial Construction of the Bengali Language in the Nineteenth Century – By Dr Anindita Ghosh
The Future that did not Happen: The Ruins of Progress on the Bangladesh-India Border – By Dr Delwar Hussain
Developing the Modern Woman: Feminism, Nationalism, and Cold War Politics in East Bengal – Dr Elora Shehabuddin
Oral History of first-generation Bangladeshis living in Camden – By Faridha Karim
Peasant, Pirand Politician: The making of Maulana Bhashani 1930 ‐ By Layli Uddin
Home away from Home: British Bangladeshi Professionals and their Social Networks – By Dr Seuty Sabur
History of Modern Architecture in Bangladesh – By Nazmus Saquib Chowdhury
Four Pioneers of Islam in Bengal (Muhammad Bakhtiyar Khaliji, Jalalal‐DinTabrizi, Shah Jalal and Khan Jahan Ali): Introduction to their Lives and Works – By Mojlum Khan
The Poetics of Nationalism: Poetry and Film in East Pakistan 1952-1971 – By Dr Nazneen Ahmed.
Palace and Folk: Bengali Music's Past and Present – By Richard David Williams and Priyanka Basu
Rohingya and their problem – By Nurul Islam
Before Tagore: Music, Farce, and Muslim Patrons in 19th Century Bengal – By Richard David Williams and Priyanka Basu
Thinking about Peace: Oral History and Testimony after the 1971 War of Bangladesh – By Yasmin Saikia
'Secular' politics and the 'communal' outcome: Sachar committee report and the marginalization of Bengali Muslims in contemporary India – By Abdul Matin
Thieves of Bengal: In Search of a Marginal Character – By Prabir Mukhopadhyay
The Lives and Times of Foreign Soldiers in Bengal, 1942-46 – By Reeti Basu
Plassey Conspiracy- Reflections on the event (a new documentary) – By Mujibar Rahaman Seikh
Bengali Seafarers in the Archives and Beyond: How researching the seafaring life of my grandfather led to sources about Bengali seafarers – By Asif Shakoor, Abdus Saleh and Dr Georgie Wemyss
Disappearing Villages: Social and Economic Change in Rural Bangladesh, 1942-2020 – By Dr Shapan Adnan
Growing up Bengali/Bangladeshi in North-East India – By Dr Nabanipa Bhattacharjee
Bihari Indian Refugees in Bangladesh – By Khalid Hussain (Advocate)
Trade, Conquest, Enlightenment and Revolution: the forgotten history of French colonialism in Bengal – By Dr Robert Ivermee
Transformations within Bānglā-gān : Dylan consciousness since the 1960s – By Arka Chakraborty (PhD Candidate)
Bengal's Muslims and the Global Politics of Feminism – By Professor Elora Shehabuddin
Currying to tunes: musical tales from Bengal in the curry houses of Britain – Budhaditya Bhattacharyya
The Changing Form of Memory: Poems, Stories, Pamphlets, Songs – By Dr Richard Williams
The Nightingale is a Graceful Dancer': Bulbul Chowdhury's Dance Tours in the UK and Europe (1953) – By Dr Priyanka Basu
Changing Occupations and Emerging Markets: The Becoming of the Indentured Labour Recruiter in Nineteenth-Century Bengal – By Sudipto Mitra
Haor Calling An outline of environmental history in northeast Bangladesh – By Dr Iftekhar Iqbal
Songs of Deviance and Defiance – By Dr Nasrin Khandoker
Van Bengalen (of Bengal) – By Maria Holtrop
Reading actress autobiographies from the Indian People's Theatre Association IPTA in Calcutta – Twisha Singh
Jute, the Golden Fibre of Bengal: Bengal farmers' role in the British empire's trade expansion – By M Ahmedllah
The scary encounters of an East India Company factor, a torturer, in Banten – Edmund Scott's account– By Dr Muhammad Ahmedullah
The Abyssinian (Habshi) Rule of Bengal (1487-94) – By Dr Muhammad Ahmedullah
The Anglo-Dutch spice wars (1600 1625) and the Banda genocide – By Dr Muhammad Ahmedullah
Bengal Shadows – A film – By Joy Banerjee and Partho Bhattacharya
Hunting for Bengal's heritage: the true story of Muslin: Legend of the loom (video documentary on Muslin) and exhibition– By Saiful Islam/Bengal Muslin (a Drik initiative) & Presentations and discussion – By Rezia Wahid, Nick Robins, Sonia Ashmore, Saiful
Sir Daniel M Hamilton and his philosophical legacy in Bengal – By Dr Debojyoti Das
Bordering and British Bangladeshis – By Dr Georgie Wemyss
Hostile environment? 'reactive' or 'protective' transnationalism – By Dr Victoria Redclift and Dr Fatima Rajina
Jibanananda das: a poet for Bengal and the world. Rupashi Bangla as history, myth and dream – By Sharmeen Haque
What outsiders say – international views of Bangladesh – By Niaz Alam
After the Banda massacre, the tears of myristica fragrance: The Dutch Victory over the English in Banda Islands (1620), Genocide (1621) and the Story of Bengali Slavery (1623-65) – By Dr M Ahmedullah