Welcome to BrickLaneCircle!
For more than two decades, Brick Lane Circle has been working to help transform the intellectual landscape of the Bangladeshi community in the UK, so that we can confidently and critically engage with everything to do with the mainstream. We hope you will continue to take an active interest in our work.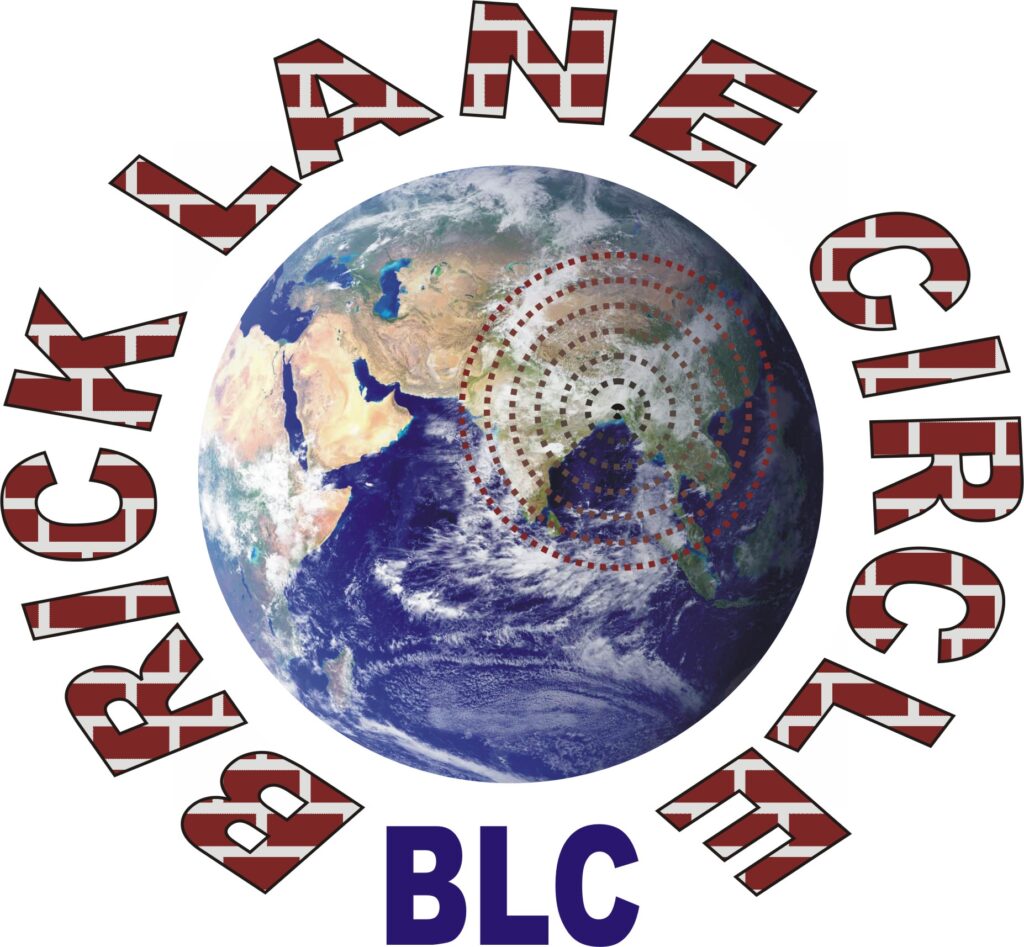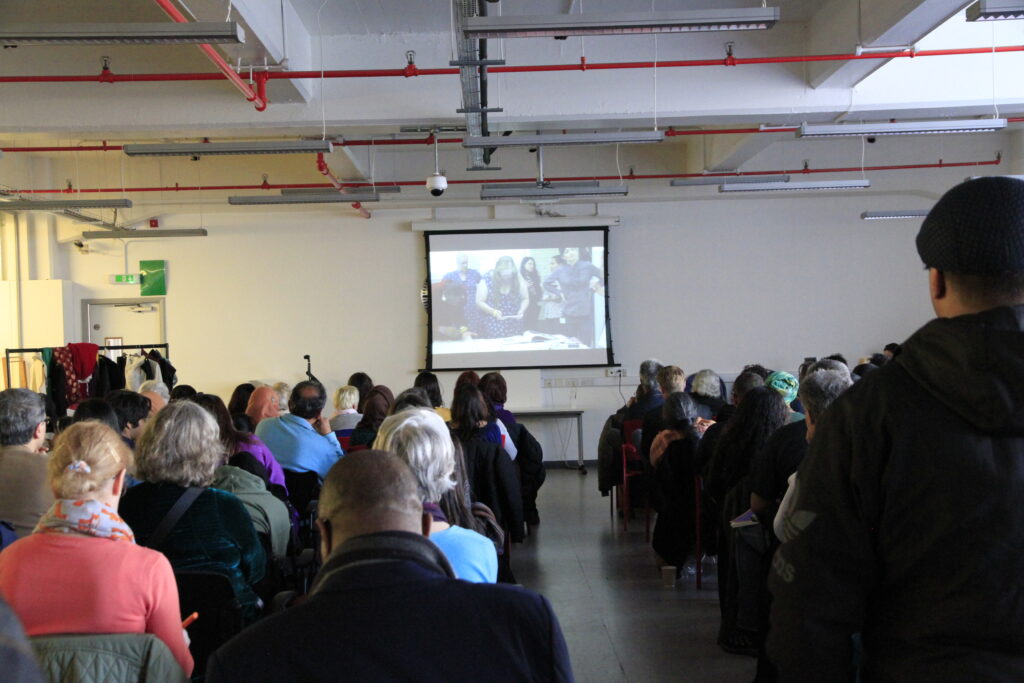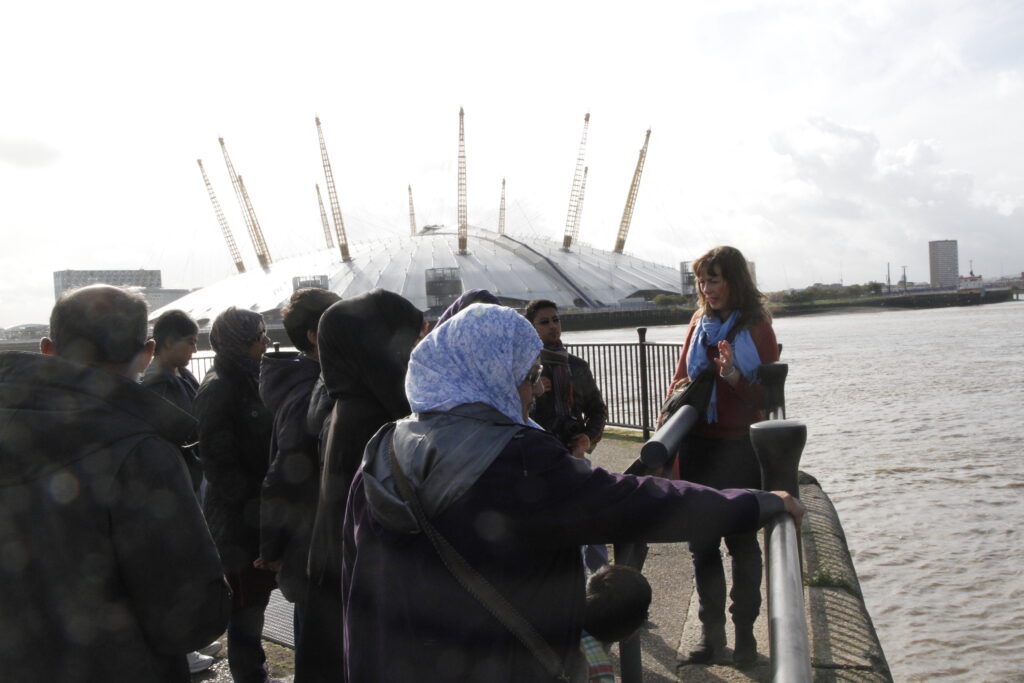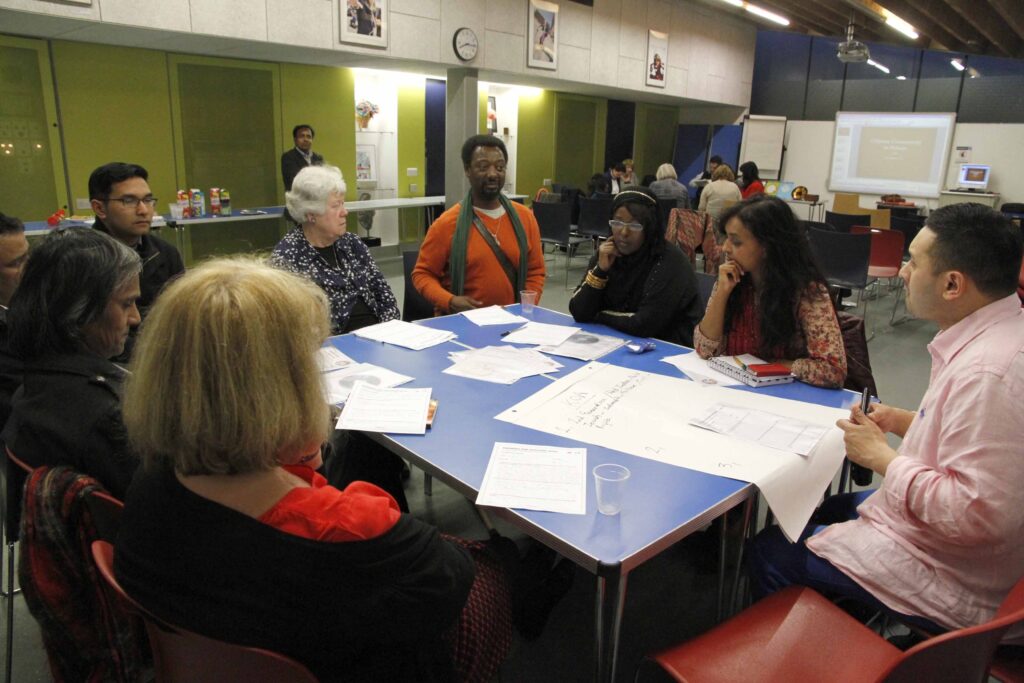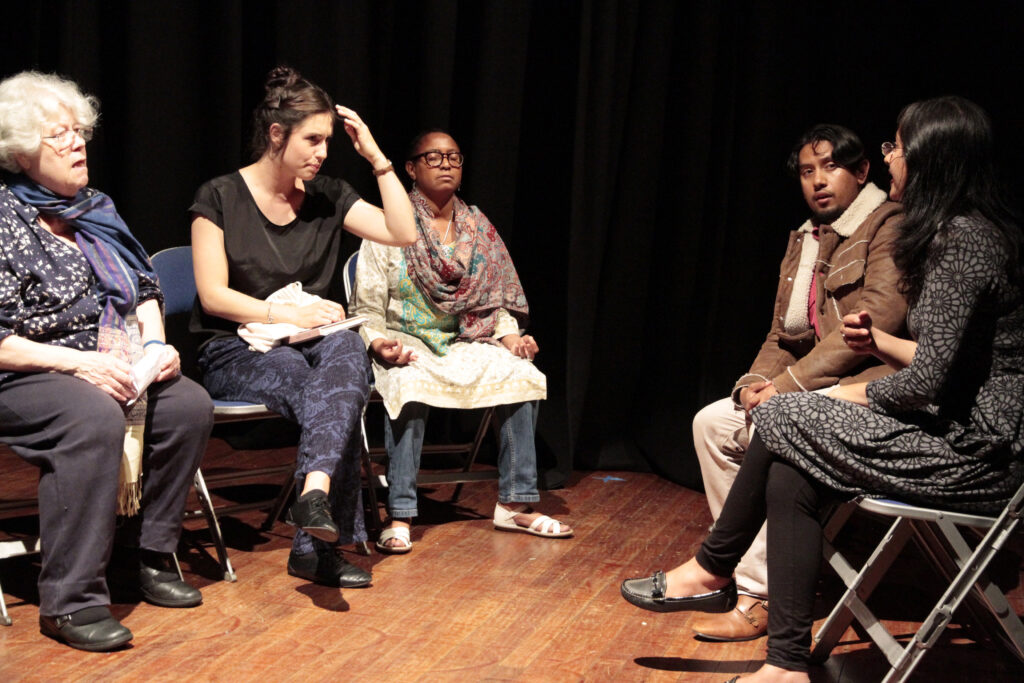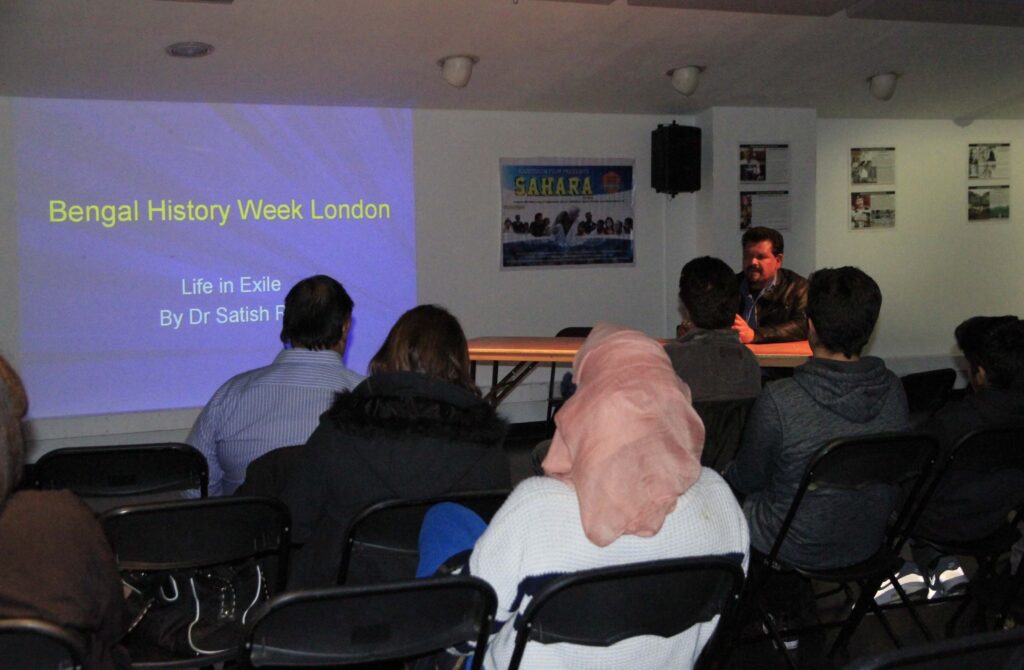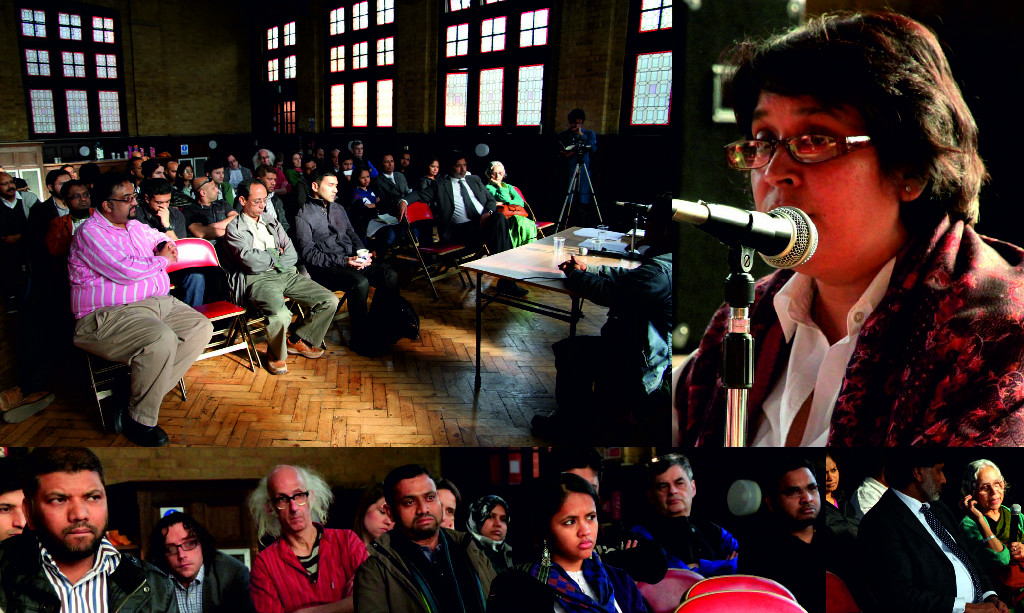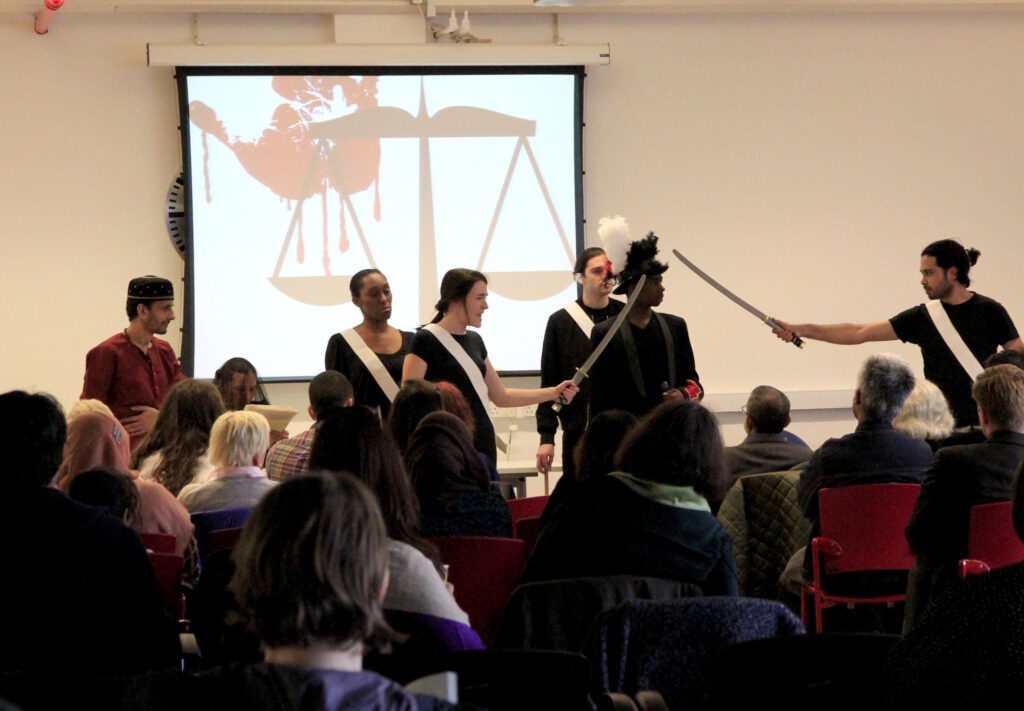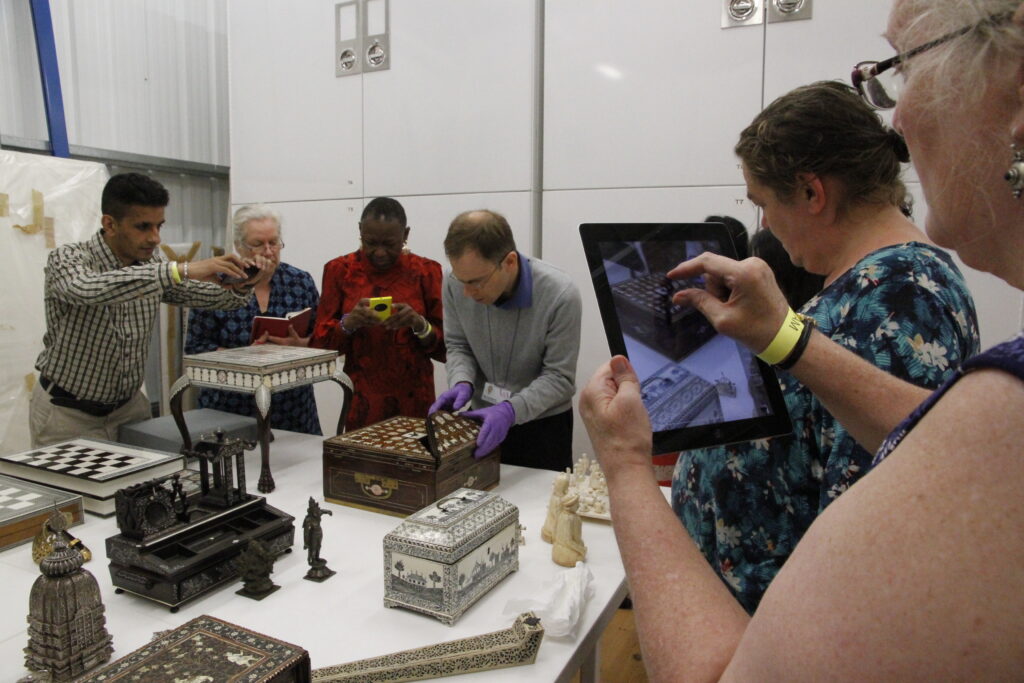 No more Bengal History Week in East London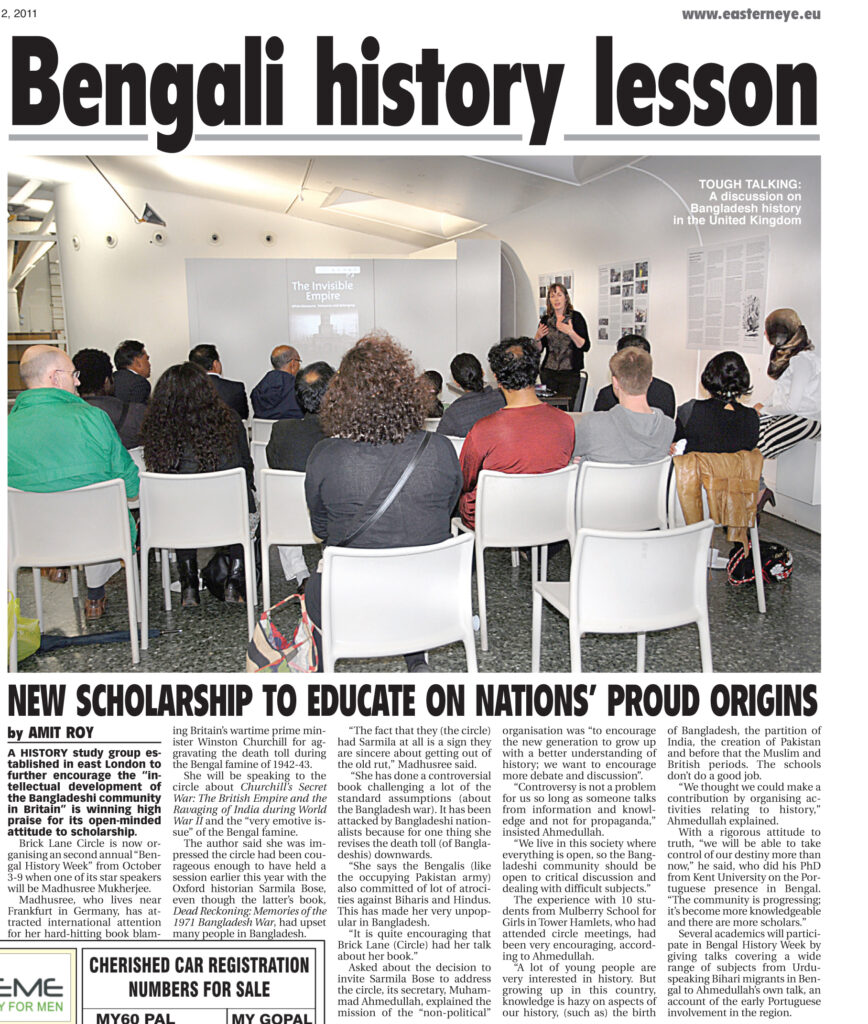 East India Company Spice-War Stories (1600-1625)
Heritage Lottery Fund
We are pleased to announce an award of £59,913 from the National Lottery Heritage Fund to explore Anglo-Dutch Spice-War Stories that unfolded during the first quarter-century of the existence of the English East India Company (1600-1625). During that time, these two powers competed violently against each other to control spices from Asia. Journals, treaties and letters at various British heritage institutions contain relevant materials. This project seeks to help interpret them imaginatively through fictionalised stories.
A new exciting historical fiction writing project by Brick Lane Circle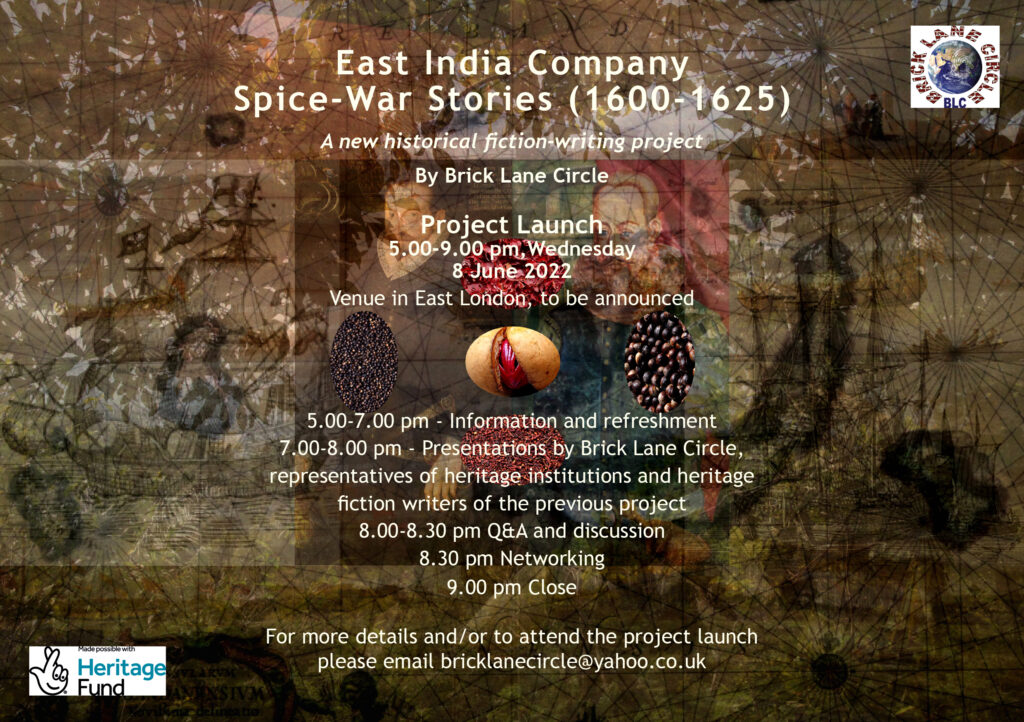 Painting/Drawing
Competition
Closing date: Friday 5 pm, 23 June 2022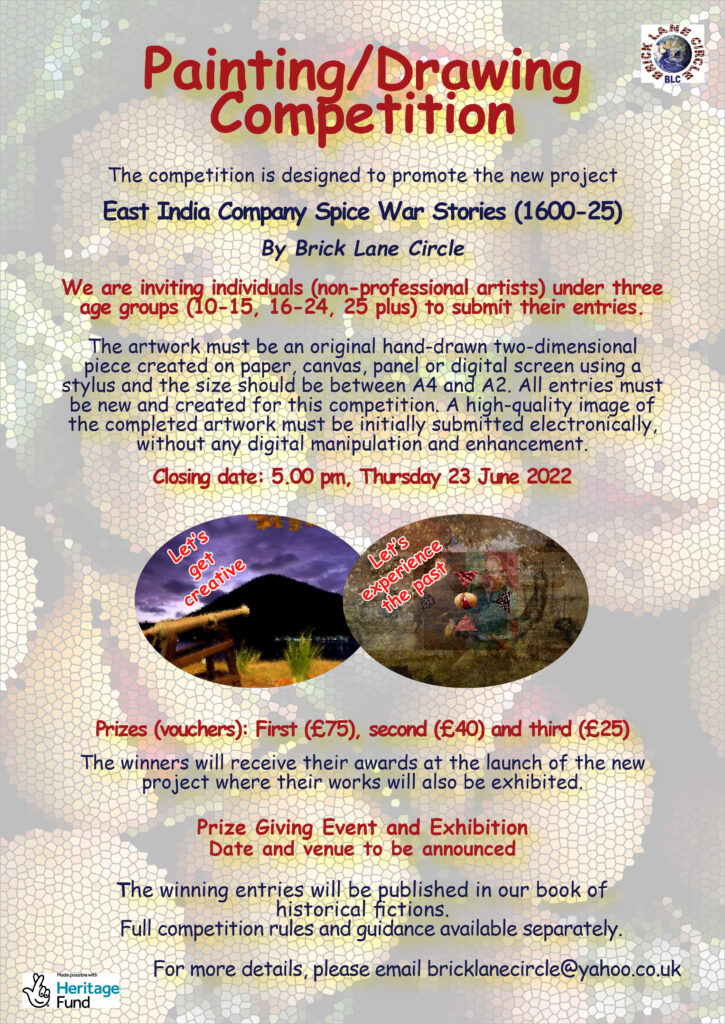 Prizes (vouchers): First (£75), second (£40) and third (£25)
The winners will receive their awards at the launch of the new project where their works will also be exhibited.
---
BLC Comedy Club
BLC Comedy Night – 19 March 2022
Join Brick Lane Circle's comedy night on 19 March 2021.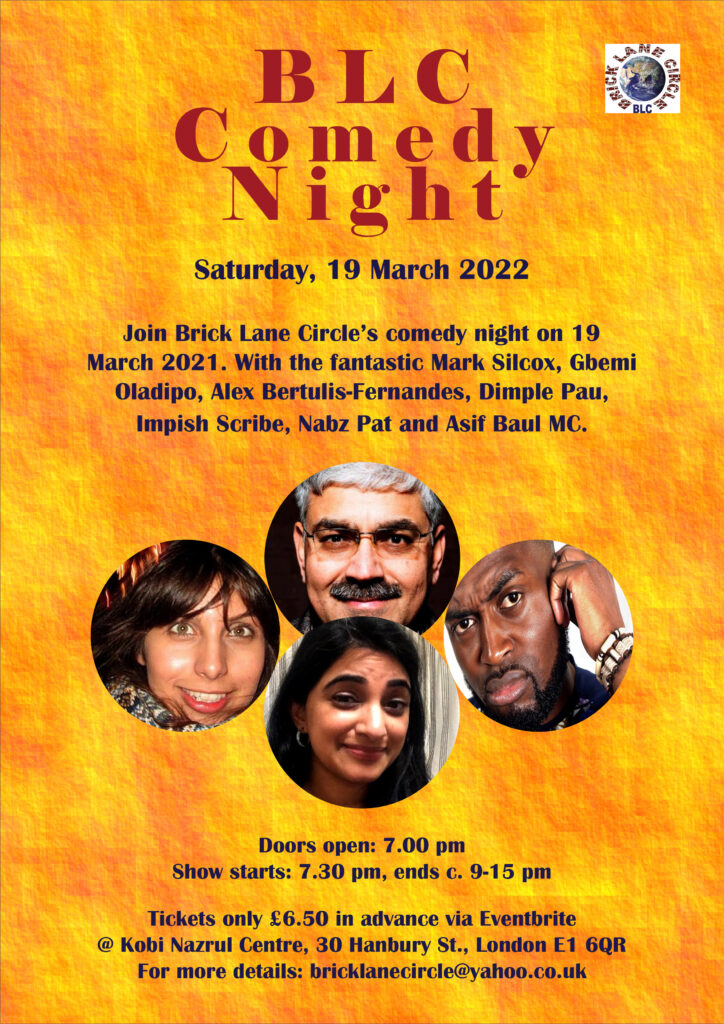 With the fantastic Mark Silcox, Gbemi Oladipo, Alex Bertulis-Fernandes, Dimple Pau, Impish Scribe, Nabz Pat and Asif Baul MC.
Doors open: 7.00 pm. Show starts: 7.30 pm, ends c. 9-15 pm. Tickets only £6.50 in advance via Eventbrite
@ Kobi Nazrul Centre, 30 Hanbury St., London E1 6QR
---
Should Robert Clive's statue in Whitehall fall?
By M Ahmedullah
---
BLC Comedy Night Launch
16 October 2021, 7.30-9.30 pm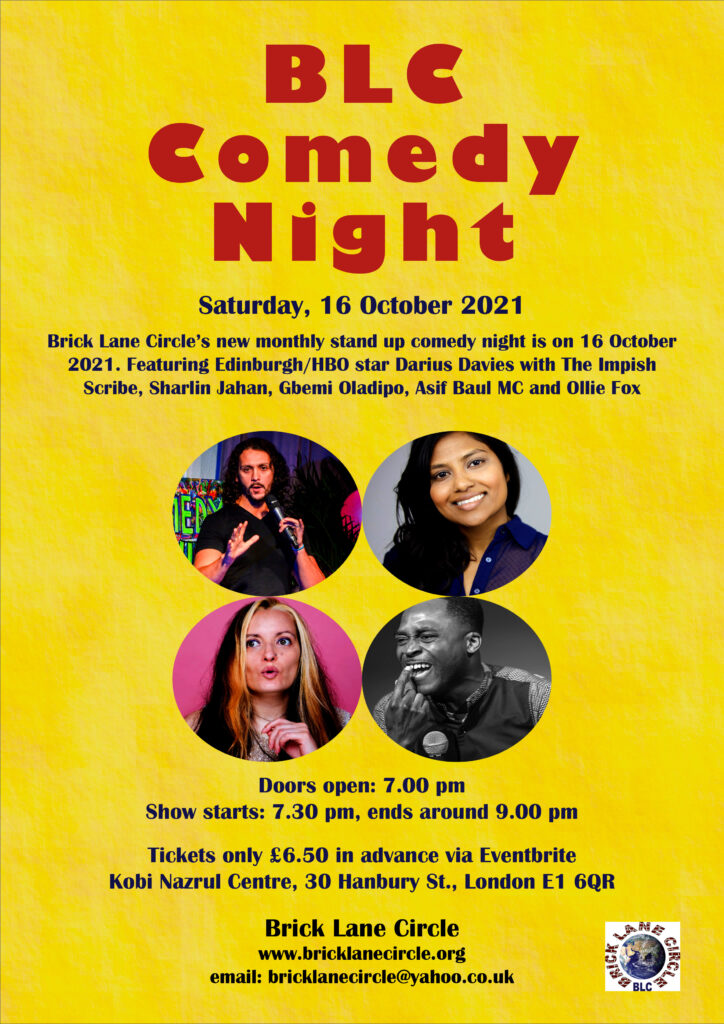 Brick Lane Circle's new monthly stand up comedy night is on 16 October 2021. Featuring Edinburgh/HBO star Darius Davies with The Impish Scribe, Sharlin Jahan, Gbemi Oladipo, Asif Baul MC and Ollie Fox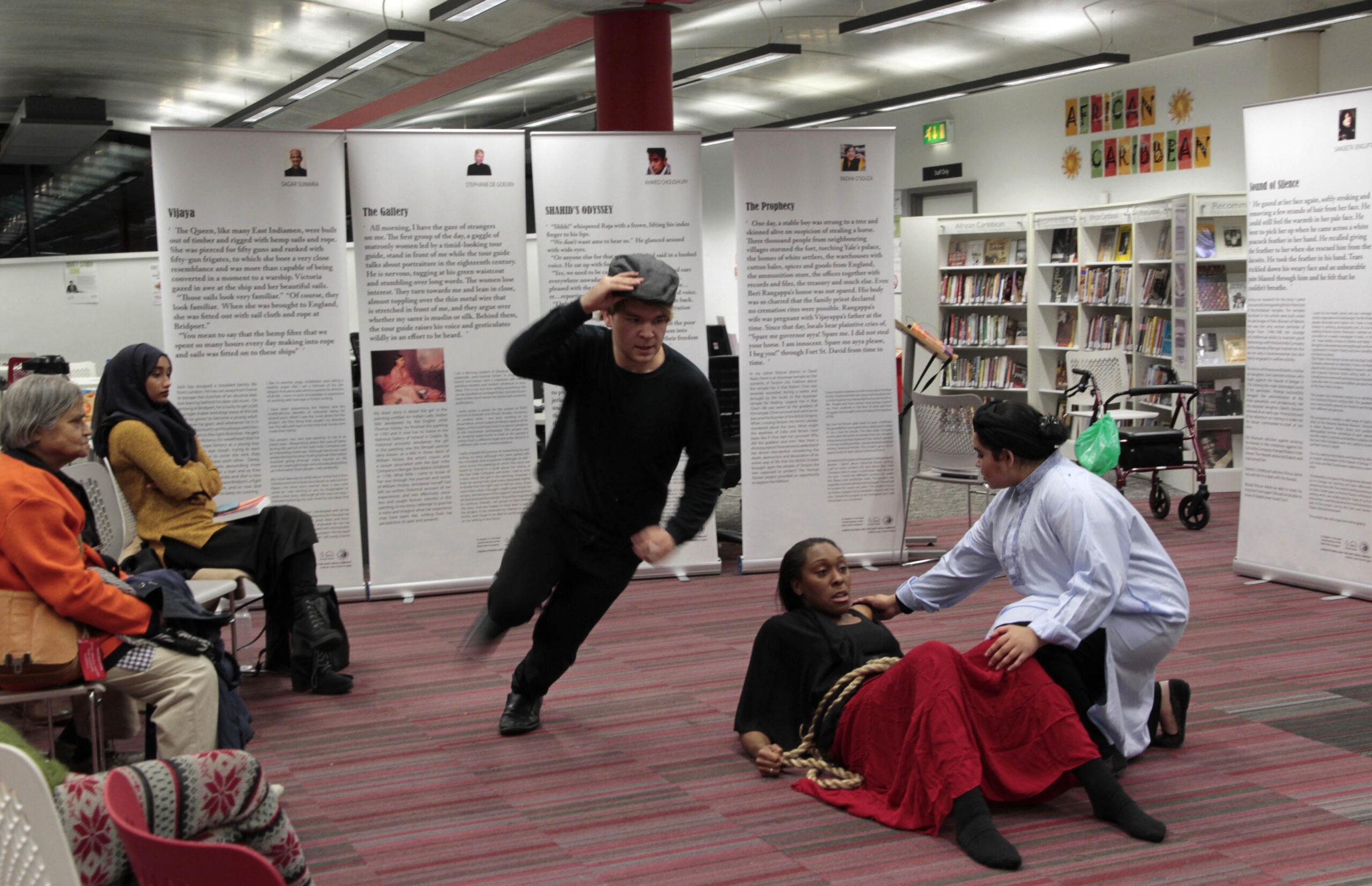 Book launch and drama performance at Woolwich Centra Library (above image) – Human Stories and East India Company.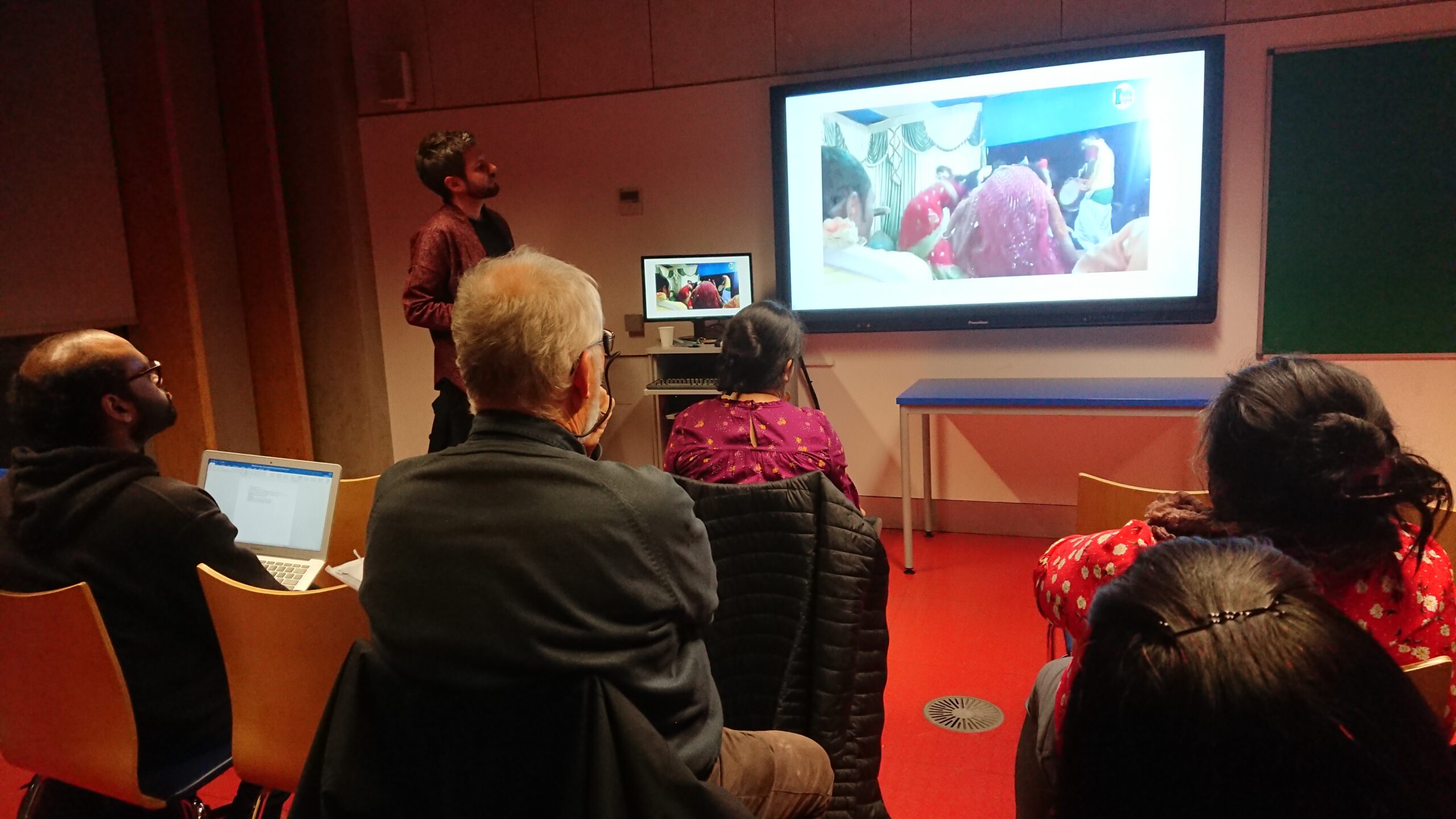 Since 2010, we have organised an Annual Bengal History Week programme during October, as a contribution to the Black History Month.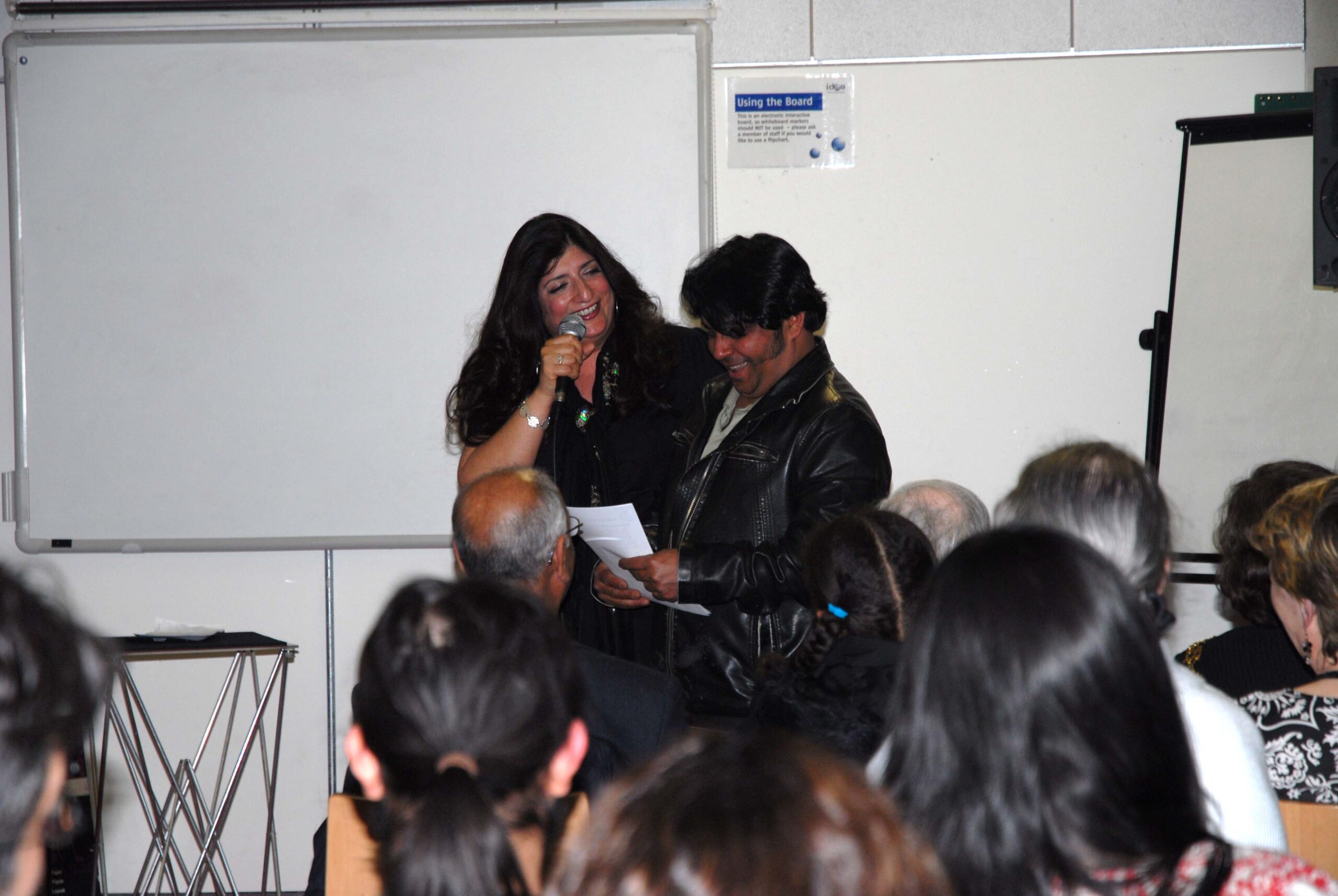 Since 2008, Brick Lane Circle has organised an annual comedy evening, accompanied by music on some occasions.
---
Newest Projects/Initiatives
---
A project for 2021/2022
This project aims to utilise philosophy and its various sub-divisions – such as logic, metaphysics, ethics, political thought and epistemology – to critically explore community cohesion issues in East London, including Covid-19 related prejudices that have been directed, by some, against the Chinese community, for example. The focus is on race, ethnicity, faith and culture.
For further details and how to get involved, please kindly email [email protected] Click
A play for December 2021
The year, 2021, is very significant for Bangladeshis everywhere. It is the fiftieth year of the creation of Bangladesh.
Most people in Bangladesh and Bangladeshi Diaspora around the world, for anniversary remembrance, will focus on events and activities that unfolded during the nine-month war of liberation in 1971.
Any comments and feedback on the proposed project will be appreciated. Please email your response to [email protected] Click
---
Our YouTube channel: Brick Lane Circle
We recorded most of our seminars, conference papers and some footage of East India Company Walks. We will upload more videos onto our YouTube channel in the coming days and weeks.