Who we are?
We are a voluntary company limited by guarantee organisation (founded in 2006), set up to help: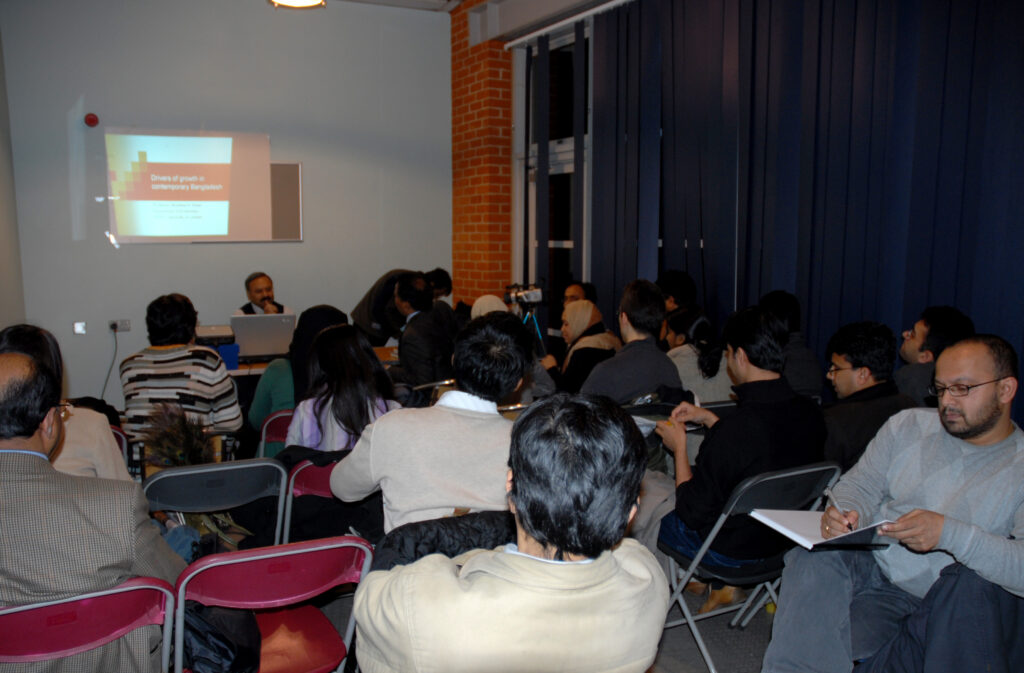 Transform the intellectual landscape of the Bangladeshis in the UK and take the community to a new level of confidence and critical engagement with everything relevant to the community's progress and development
Discover and promote the shared common roots of Britain's diverse population through research, knowledge sharing and learning about each other's history, country of origin and experiences in the UK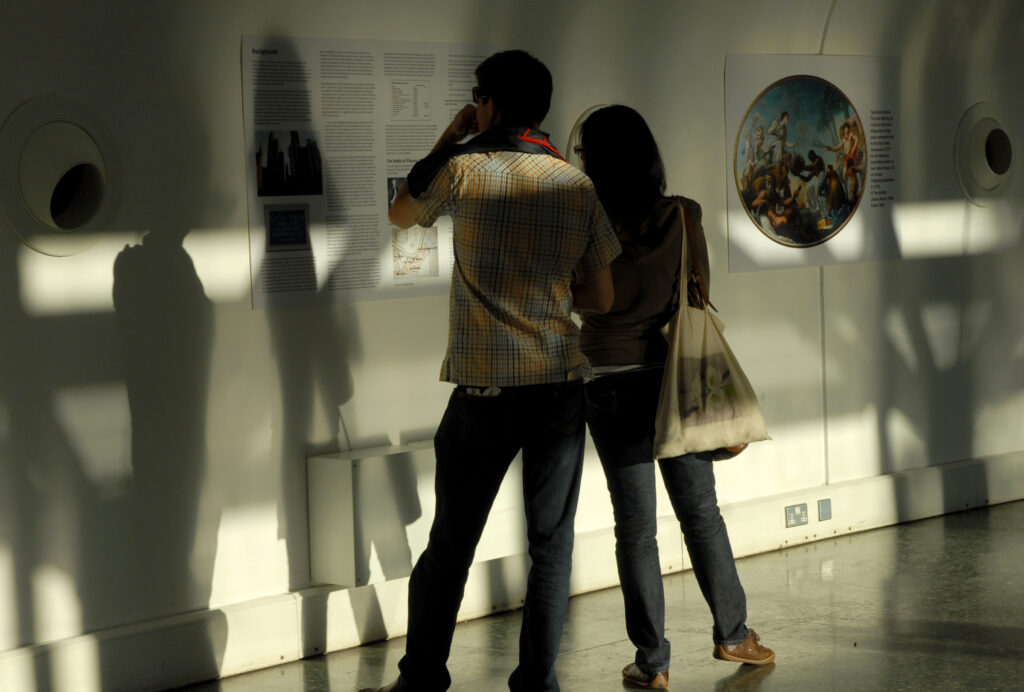 To achieve our objectives, we organise seminars, exhibitions and events, and develop and deliver innovative projects and initiatives.
Aims and objectives
Organise seminars, exhibitions, events and activities in the UK to encourage and facilitate research and knowledge generation/dissemination concerning Bangladesh and Bangladeshis abroad
Consider, learn lessons and explore the potentials of the long historical links between Bangladesh and Britain
Explore and develop innovative ways of promoting better understanding between the UK Bangladeshi community and the wider diverse multi-faith / multi-cultural communities in Britain
Encourage and facilitate better connections between Bangladesh and the UK concerning education, economics, social, culture and tourism
Engage young people in the UK from diverse backgrounds and generate interest among them to learn more about Bangladesh and Bangladeshis abroad and undertake innovative and exciting projects/activities for mutual benefits
Help develop deeper and shared common roots among the UK's diverse population through research, knowledge sharing and learning about each other's history, country of origin and experiences in the UK
Contact
Management
Lukman Ahmed – Chair
Muhammad Ahmedullah – Secretary
Shamsuzzaman Chowdhury – Treasurer
External Support
Since 2007, Brick Lane Circle received a range of support and help from various institutions, individuals and funders.
In-kind Support
Brady Community Arts Centre, Rich Mix Centre, Jagonari Centre, Idea Stores (Whitechapel and Chrisp Street) and Kobi Nazrul Centre provided their venues, free of charge on several occasions, to run our activities. British Library, Victoria & Albert Museum, Museum of London, National Maritime Museum and London Metropolitan Archives supported our activities and projects in a variety of ways.
Support from Individuals
Over the years, literally hundreds of people supported our activities in a range of ways: speaking at our events (free of charge), helping with publicity, making recommendations, opening doors and so on. We are very grateful for their support.
To all our supporters and those individuals who gave up their valuable time to come to East London to participate in our seminar programmes or conferences, we say thank you (all their names are on our publicity materials in different sections of the website).
Funding Support
Since 2007 Brick Lane Circle has received external funding to deliver a number of projects. They are: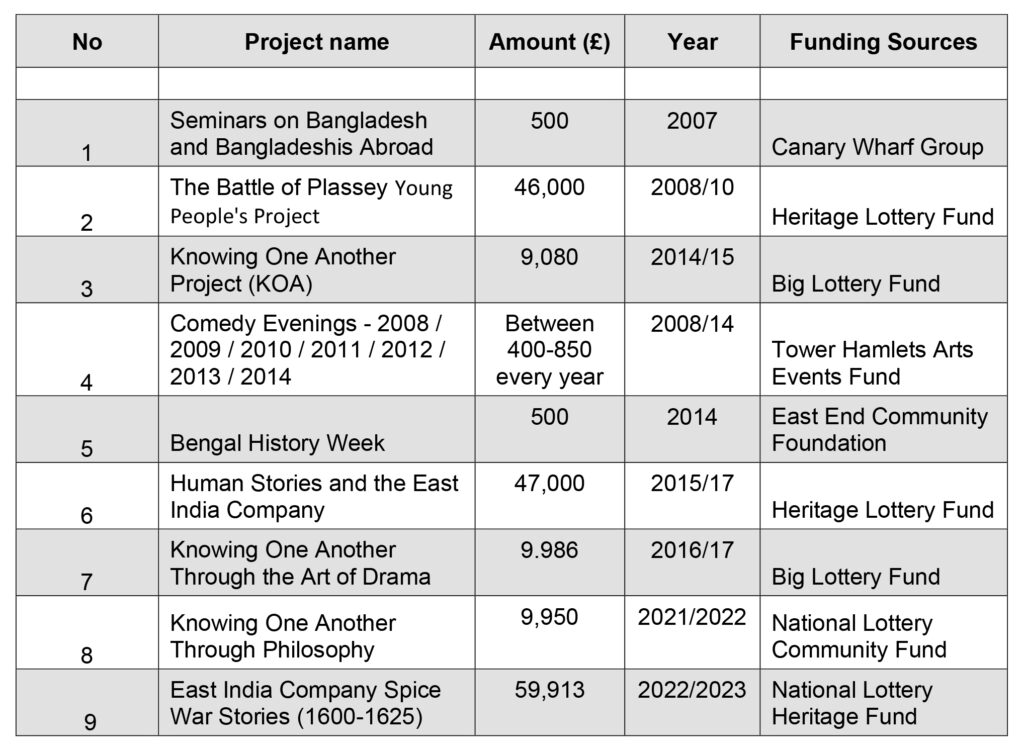 All our other activities are funded by our own (Brick Lane Circle Management) personal contributions, in terms of cash and voluntary time.