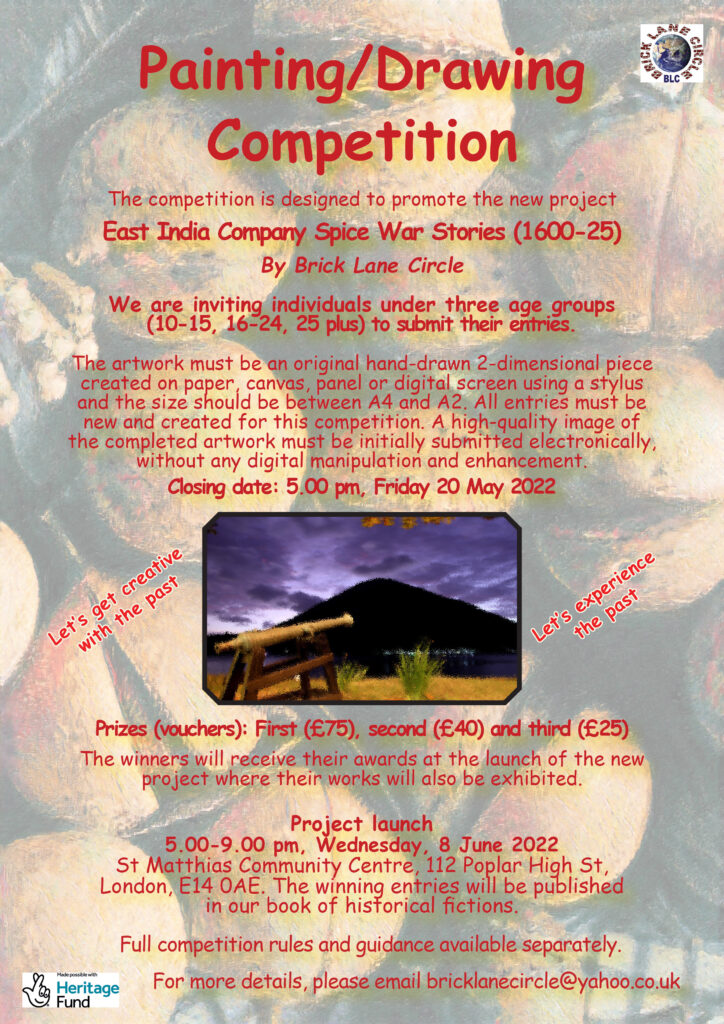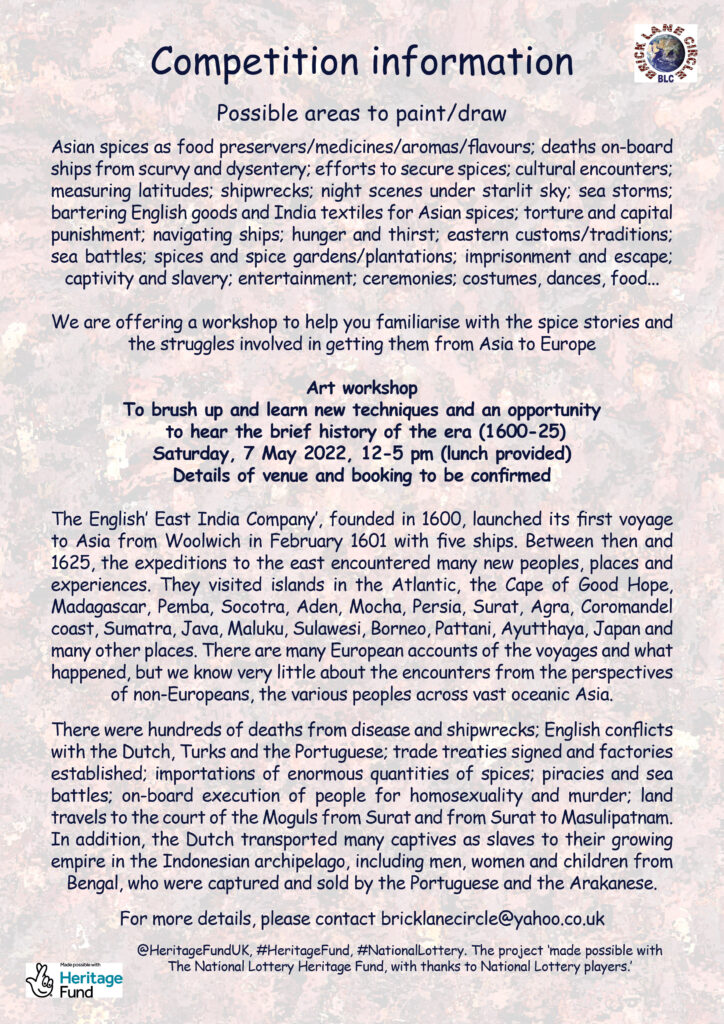 Painting/Drawing Competition
Rules and guidelines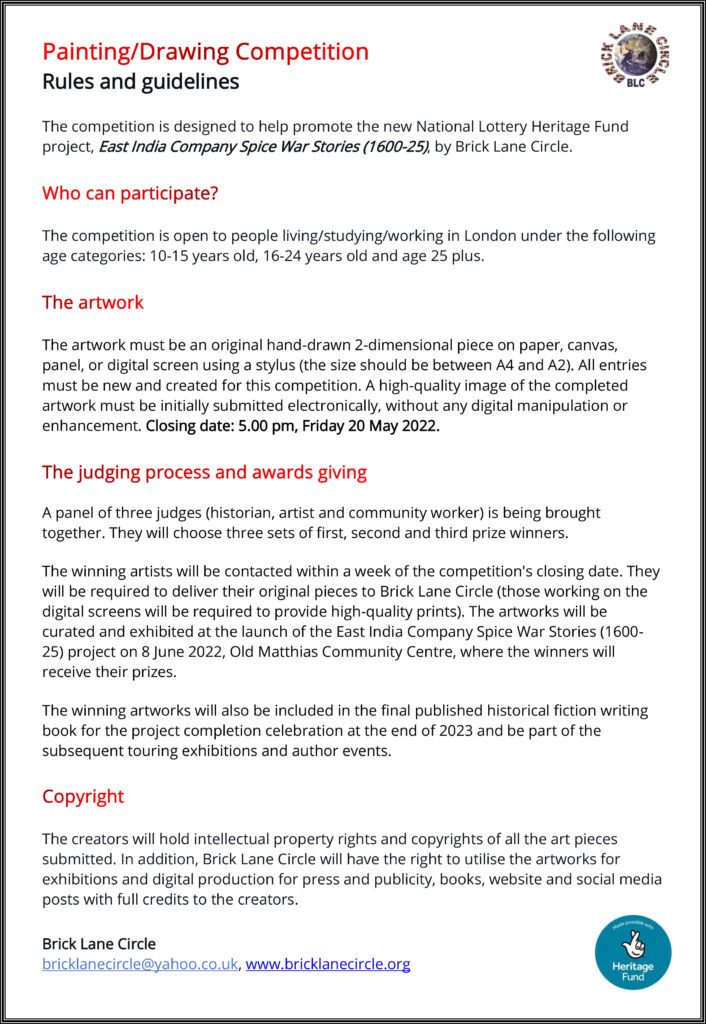 The competition is designed to help promote the new National Lottery Heritage Fund project, East India Company Spice War Stories (1600-25), by Brick Lane Circle.
Who can participate?
The competition is open to people living/studying/working in London under the following age categories: 10-15 years old, 16-24 years old and age 25 plus.
Closing date: 5.00 pm, Friday 20 May 2022.
The artwork
The artwork must be an original hand-drawn 2-dimensional piece on paper, canvas, panel, or digital screen using a stylus (the size should be between A4 and A2). All entries must be new and created for this competition. A high-quality image of the completed artwork must be initially submitted electronically, without any digital manipulation or enhancement.
The judging process and awards giving
A panel of three judges (historian, artist and community worker) is being brought together. They will choose three sets of first, second and third prize winners.
The winning artists will be contacted within a week of the competition's closing date. They will be required to deliver their original pieces to Brick Lane Circle (those working on the digital screens will be required to provide high-quality prints). The artworks will be curated and exhibited at the launch of the East India Company Spice War Stories (1600-25) project on 8 June 2022, Old Matthias Community Centre, where the winners will receive their prizes.
The winning artworks will also be included in the final published historical fiction writing book for the project completion celebration at the end of 2023 and be part of the subsequent touring exhibitions and author events.
Copyright
The creators will hold intellectual property rights and copyrights of all the art pieces submitted. In addition, Brick Lane Circle will have the right to utilise the artworks for exhibitions and digital production for press and publicity, books, website and social media posts with full credits to the creators.
Brick Lane Circle