Project Launch – 19 May 2015
We had a great launch of the project at the Idea Store Whitechapel. The turnout and the levels of interest were fantastic. The invited speakers introduced the East India Company and talked about many interesting stories associated with its history. They also discussed about various collections and records of the East India Company. Two historical fiction writers shared their experiences of writing historical fiction. We looked forward to receiving many applications, from a wide range of individuals from our diverse communities, to become volunteer heritage interpreters / historical fiction writers for the project.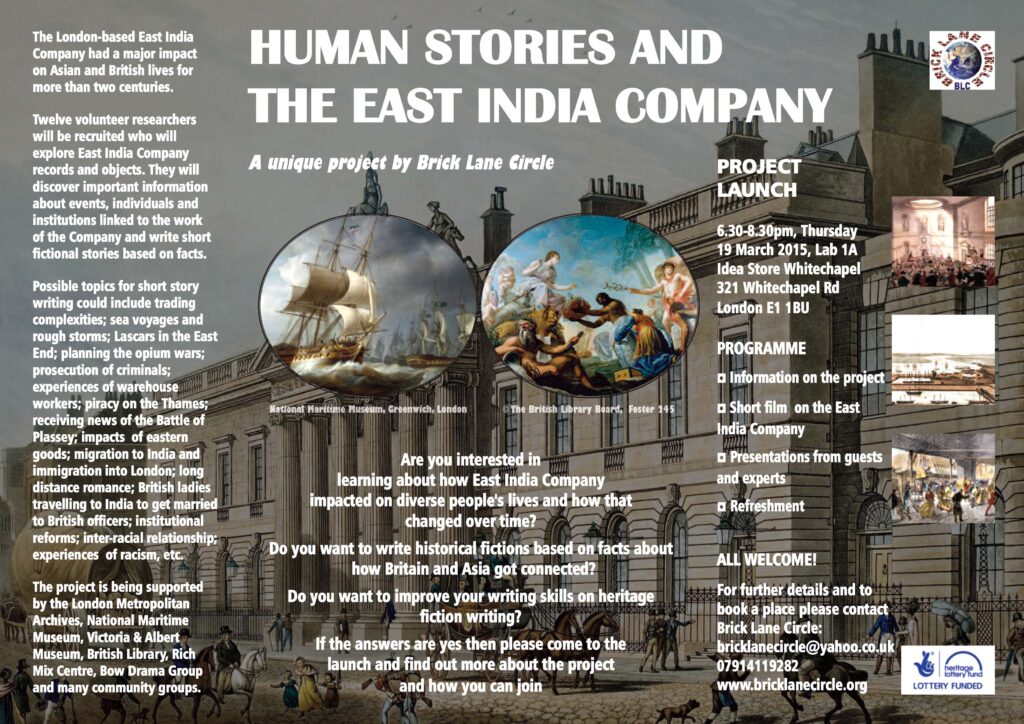 Outcomes
In total, we received thirty two applications from a wide range of individuals and they were all good and highly motivated candidates. As we did not want to disappoint anyone we took them all on board the project.
At the end fifteen, from the original thirty two participants, completed the project by writing sixteen historical fictions, covering a range of topics.