A new project by Brick Lane Circle, funded by the National Lottery Community Fund
Utilising philosophy to scrutinise prejudice
Project Completion Celebration – 14 June 2022
Brady Arts Centre
Breaking Down Images
Project Launch PowerPoint slides
Project Launch Video – 8 April 2021
Do you want to join as a volunteer community participant? To apply, please click
The closing date for application has been changed to Monday 31 May 2021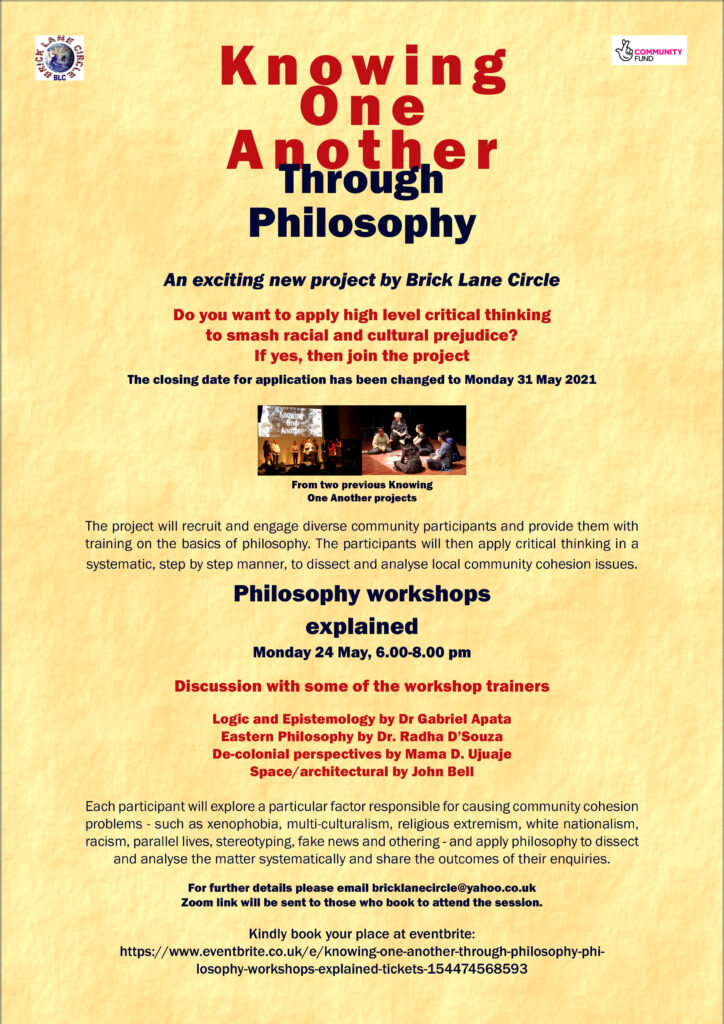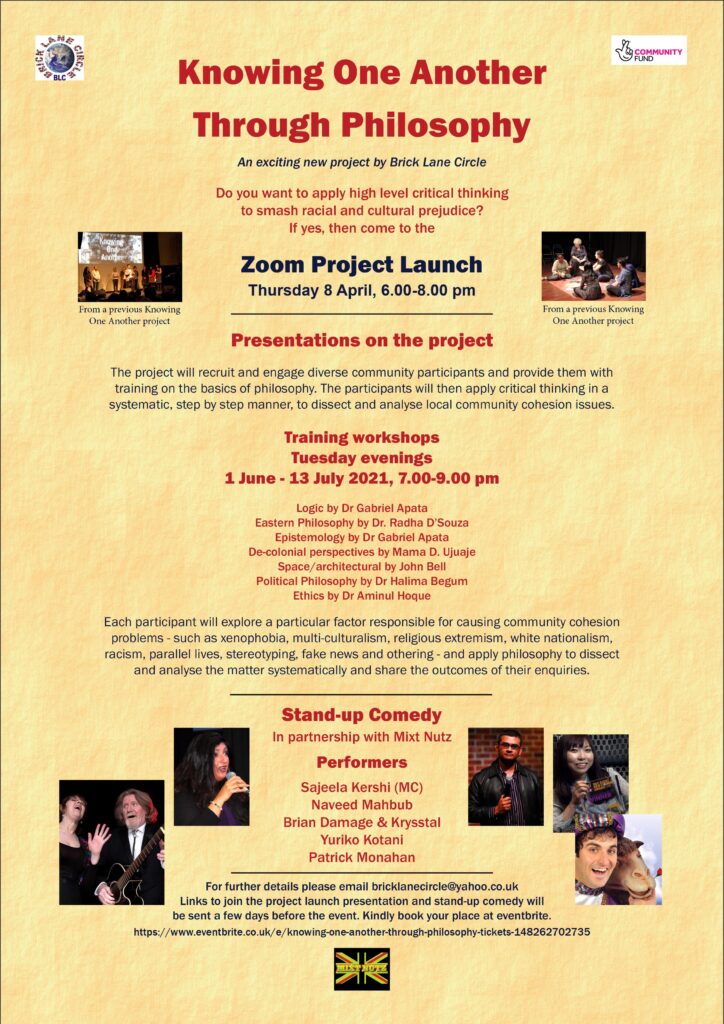 This project aims to utilise philosophy and its various sub-divisions – such as logic, metaphysics, ethics, political thought and epistemology – to critically explore community cohesion issues in East London, including Covid-19 related prejudices that have been directed, by some, against the Chinese community, for example. The focus is on race, ethnicity, faith and culture.
The project will engage eight-ten community participants and provide them with training on the basics of philosophy, which will enable them to apply critical thinking in a systematic and rationally valid step by step manner, to dissect and analyse local community cohesion issues.
Each participant will focus on a factor perceived to be responsible for causing community cohesion issues – such as xenophobia, multi-culturalism, religious extremism, white nationalism, parallel lives, racism, stereotyping, othering and fake news – apply a branch of philosophy to examine the matter critically and systematically and produce and present a short paper setting out the outcomes of the enquiry.
For further details of the project or if you are interested in getting involved, please email [email protected].